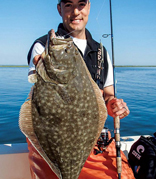 Inshore Fishing:
You can expect to catch Striped Bass, Black Sea Bass, Fluke, Bluefish, Scup, False Albacore, Green Bonito and Cod within our waters.
Full Day Inshore Fishing $875.00
3/4 Of a Day $725
Half Day $625.00
Night Trips:
You can expect to catch Striped Bass (up to 50lbs.) on Live Eels all with light tackle. We will give you the thrill of a lifetime!
Striped Bass Fishing $975.00
North End Trip $675.00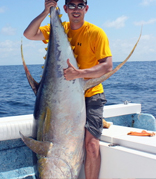 Offshore Trips:
Our waters hold Yellowfin Tuna, Bluefin Tuna, Mahi-Mahi, Wahoo, White Marlin, Blue Marlin and a variety of Sharks including Mako and Thresher.
Shark and Tuna 10-Hour Trip $1200.00. $1500.00 Extended Day.
Canyon Trips $3600.00 (minimum of 36 hours).
Giant Bluefin Tuna $1800.00 (minimum of 10 hours).
An additional charge may be needed for offshore trips. Give Captain Dean a call for more information.
(401)742-1920
15-20% Gratuity is not included.
6 Passengers per trip maximum.
We launch from Jim's Dock located at 1175 Succotash Road in
Narraganset, RI 02879.
All tackle provided.
We Catch Fish! We Have Fun!